Description
This is a standard heavy-duty twist latch. This is a two-piece dish assembly and requires extra cuts to the tongue & groove, or hybrid, extrusions for installation. Both recessed dishes have offsets to accommodate the tongue & groove, or hybrid, extrusions. See graphic below regarding making recessed dish cutouts.

Rivets Required For Installation: 14

Ten of the rivets require backing washers, or a backplate, as those rivets will install through bare wood internally. Two of the side rivets install through the aluminum tongue & groove, or hybrid, extrusions and therefore require no backing washers.

THIS ITEM REQUIRES TWO CUTOUTS IN THE CASE WALLS TO INSTALL THE SPLIT DISH ASSEMBLY.

RECOMMENDED USES:
Large Cases

MINIMUM RECOMMENDED CASE DIMENSIONS:
25"(63.50cm) Wide and 20"(50.80cm) Tall

EXAMPLES
- Trunk-style
- Speaker Cabinet/Amp Combo
- LCD Monitors/TV
- Rack-mount
- Wardrobe
- Tool Hauler

ASSOCIATED COMPATIBLE PARTS:
- Backplate CNSL0526

Material: 1.2mm / 0.047" Steel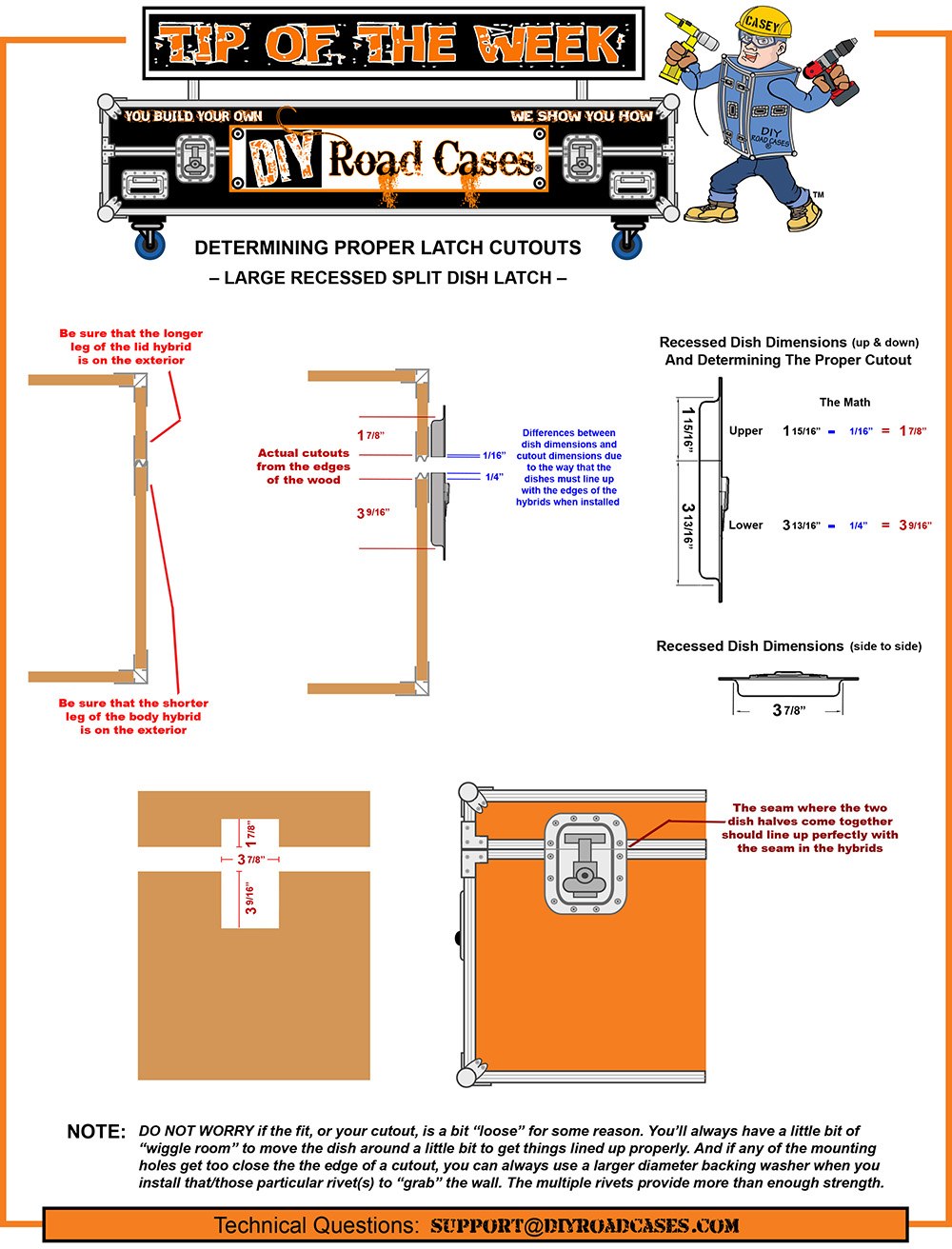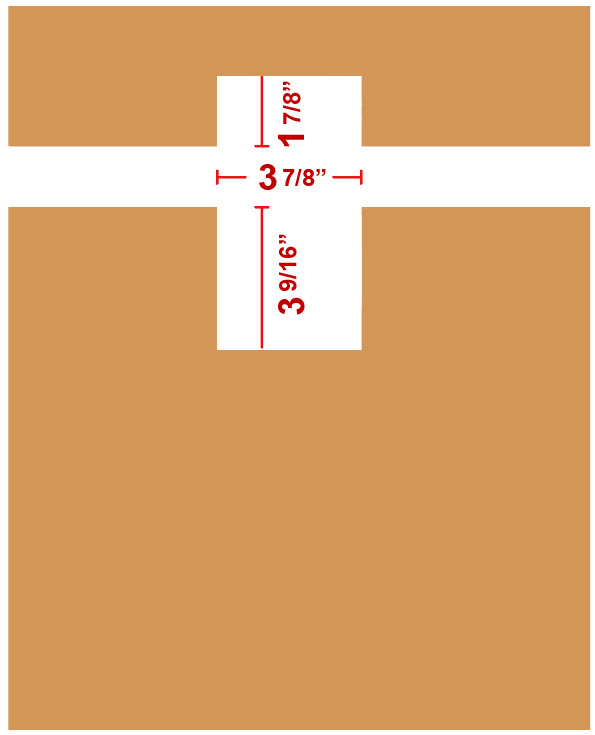 View All
Close
Additional Information
| | |
| --- | --- |
| May Use Backplate: | Part # CNSL0526 |
| Specifications Drawing: | See Product Pictures Above |
View All
Close
3 Reviews
Great, heavy-duty latches that will last a long time.

Strong, well-made and the industry standard for large latches, this is the one you want for a large case. Absolutely get the matching Backplate CNSL0526. While you can use washers to back the rivets for this latch, the backplate is quicker and more importantly (for me) provides a foolproof cutout template for the latch!


I still like the traditional two piece latches and this one is the bomb! Strong, and heavy duty. It definitely holds the weight of my very heavy lift off top case when carrying the case from point A to B.
View All
Close