Description
This is a standard heavy-duty twist latch. This is a two-piece dish assembly and requires extra cuts to the tongue & groove, or hybrid, extrusions for installation. Both recessed dishes have offsets to accommodate the tongue & groove, or hybrid, extrusions. See graphic below regarding making recessed dish cutouts.

Rivets Required For Installation: 10

Six of the rivets require backing washers, or a backplate, as those rivets will install through bare wood internally. Two of the side rivets install through the aluminum tongue & groove, or hybrid, extrusions and therefore require no backing washers.

THIS ITEM REQUIRES TWO CUTOUTS IN THE CASE WALLS TO INSTALL THE SPLIT DISH ASSEMBLY.

RECOMMENDED USES:
Small To Medium Cases
Thin Profile Cases

MAXIMUM RECOMMENDED CASE DIMENSIONS:
20"(50.80cm) Wide and 12"(30.48cm) Tall

NOTE: May be used as a secondary latch on large cases that have removable lids, hinged access doors, or other removable panels.

EXAMPLES AS PRIMARY LATCH EXAMPLES AS SECONDARY LATCH
- Keyboards - Trunk-style
- Mixers - Speaker Cabinet/Amp Combo
- Guitars - LCD Monitors/TV
- Firearms - Rack-mount
- Photography/Video - Wardrobe
- Cosmetology - Tool Hauler

ASSOCIATED COMPATIBLE PARTS:
- Backplate CNSL0906

Material: 1.2mm / 0.047" Steel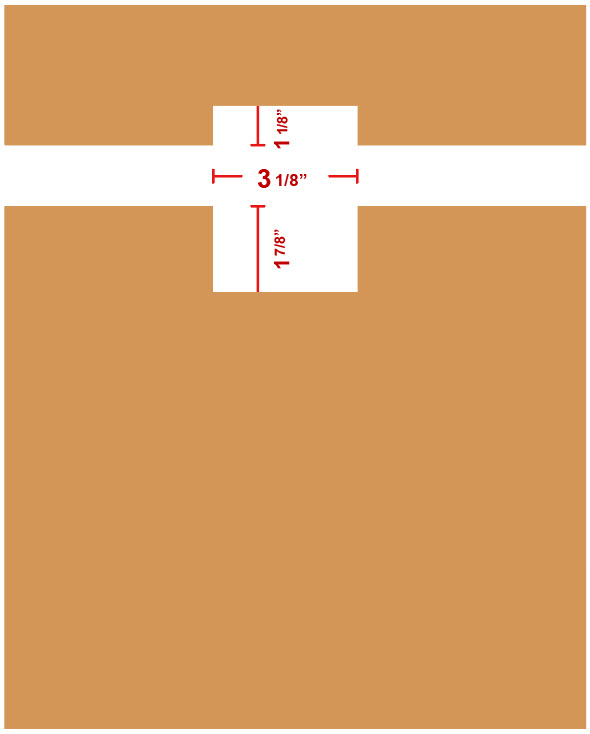 View All
Close
5 Reviews
This latch is exactly what it is described as. The offset is nice for getting them lined up perfectly with the tongue and groove.
super fast shipping!!!

Actually a bit bigger than I thought ... heavy gauge metal.

*****GREAT PRODUCT*****

Heavy duty latch assembly

I am very impressed with the quality of this latch.

Nice finishing touch with offset. Would like to see made with heavier gauge material. Still a quality product.

Top quality strong latch. The offset makes for nice tight fit. Perfect latch for any percussion case.
View All
Close